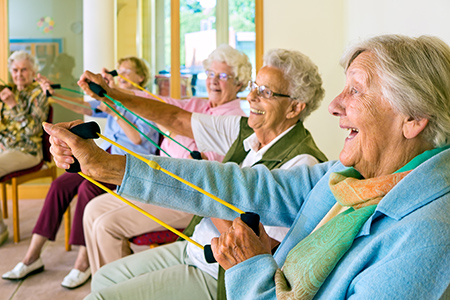 Move Well Live Well is a 45 minute class is conducted to music with the use of hand weights, resistance bands, balls and other apparatus to assist with improvement in cardiovascular health, strength, balance and endurance.
Most of the class is conducted in your chair or participants can stand (if willing and able). Fun and laughter is a key component of this class and we always have a cuppa and chat to finish.
Move Well Live Well provides a great opportunity to meet new people, have some fun and improve your health!! Many older adults have enjoyed the benefits of renewed strength, flexibility, balance and vigour that this great class can bring.