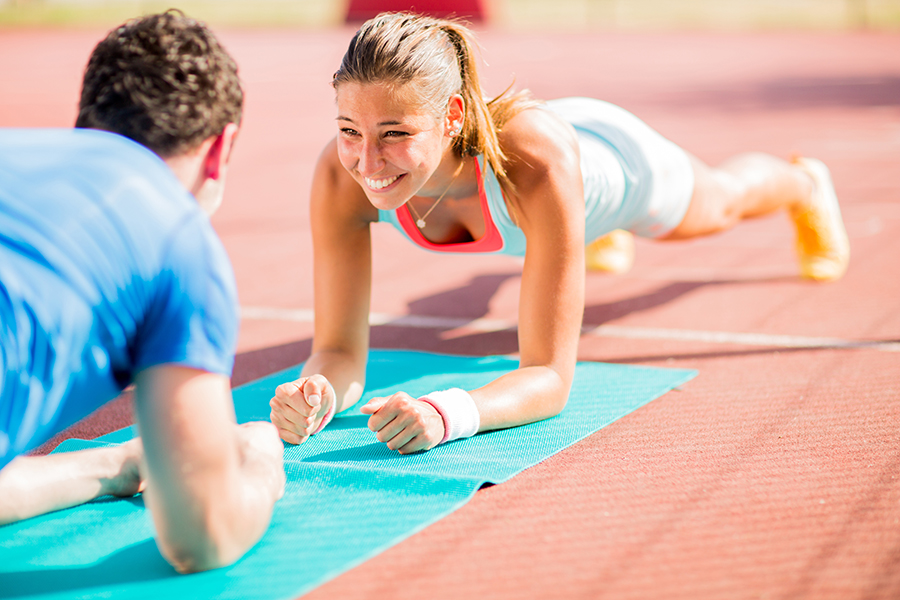 What is Exercise Physiology?
Exercise Physiology is an exciting new allied health profession that  can helping you through lifestyle change and exercise programming. Having a thorough understanding of the human body and chronic disease we can develop a plan appropriate to your needs and by liaising with other members of your health care team (e.g Including but not limited to Physiotherapist, GP, Dietitian, Medical Specialist & podiatrist) we ensure that we are all working together. An Exercise Physiologist is not just a exercise trainer but a 'counsellor, nutritionist and support worker'; we work with you through a holistic approach to achieve your desired goals in health, fitness and rehabilitation.
Exercise Physiology can assist everybody from the apparently healthy to individuals suffering from chronic disease/injury as well as athletes striving to improve performance. Programs can be completed at home, in the gym or in the pool depending on personality, motivation, goals and finances. We conduct a thorough review and assessment to really understand every client and their requirements ensuring that all programs are appropriate, safe and enjoyable. There is no point giving you a program that you won't complete on a regular basis, what are you going to get out of that
Through your initial consultation plans are developed to get to the core of the issue rather than putting a 'band aid' on top, we aim to rehabilitate the original cause giving you the best possible chance of preventing, managing and treating your issue(s). This also applies to our weight loss clients, losing weight is not easy and there is so much more the process then an exercise program, we help you on your journey through the good days and the bad towards your goals.
Here at Your Health Hub we try to make our options affordable to those that really need it, with options ranging from single sessions, individual, partner & small group training all available. Whatever your needs we can cater for you, and the more sessions you require the cheaper they become. For more information on our group exercise options
See our Programs and Classes Page
Exercise Physiology is eligible for a number of supported funding options which can assist you towards the costs of your consultations including
Entitled Department of Veterans' Affairs (DVA) clients may be referred for clinically necessary allied health treatment by their General Practitioner on a valid D904 referral form.
Conditions that may be recognised include but are not limited to
Musculoskeletal conditions of a chronic nature

Arthritis

Cancer

Cardiovascular disease

Diabetes

Osteoporosis
We will provide clinically necessary allied health treatment through a prescription of exercises. Exercise physiology is not intended to be an ongoing form of treatment, but rather, it is designed to give you the skills to independently manage your health condition through an appropriate exercise regime.
If you have any questions about the program or your eligibility please give us a call on 61220150 or discuss the program with your GP.
All of our Exercise Physiologists are members of ESSA